Wadadee African Safaris takes you on a journey through nature's sensations. Our tailor made packages make your dreams a reality as we identify your specific needs and requirements through consultation. With collective experience of over 25 years in the travel and tourism industry, we have inside insight and knowledge on how to meet your expectations. Wadadee African Safaris allows you to reconnect with nature and leaves you with an unparalleled experience that cannot be matched. A myriad of safari options are designed to satisfy your traveling urges. Whether it is a self-drive, private guided, camping or scheduled group tour, we will show you the best of what Namibia and Southern Africa has to offer.
VICTORIA FALLS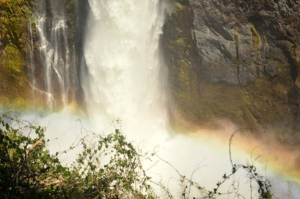 This will be a rare experience in your life, as you will cross three international borders, adding to your stamp collection! Traveling through Namibia, Botswana and Simbabwe gives you the opportunity to experience the rare beauty of the Victoria Falls, Chobe National Park and the Okavango Delta. Get on a journey through nature's sensations.
SOSSUSVLEI, NAMIB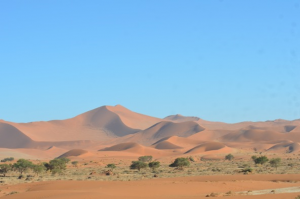 The Namib Desert is one of the oldest deserts in the world, and has some of the highest "free-standing" sand dunes in the world. In contrast to the dunes this area also has interesting mountain ranges and grassy plains. Breathtaking sunsets make the colours glow and change on distant mountains to the east. Get the opportunity to climb Big Daddy Dune, the largest sand dune in the world.
ETOSHA NATIONAL PARK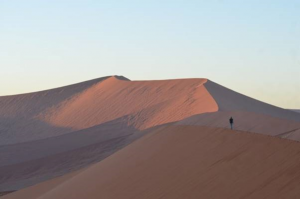 Etosha National Park is considered as one of Africa's foremost national parks. With thousands of wild animals such as: Blue Wildebeests, Springboks, Kudus, Zebras, Giraffes, Cheetahs, Leopards, Lions, Elephants and many more! In addition, for the bird watchers, Etosha has more than 300 species endemic to the region.
SEND US A REQUEST OR SAY HELLO
Camping is the most affordable manner to experience and explore our beautiful Namibia and Southern Africa. For camping safaris one must have the spirit for adventure. All that is required from you is to get here; all camping equipment (tents, mattresses, sleeping bags, cutlery and crockery etc) will be provided. This mode of travel suits the young at heart, and literally allows you to get in touch with the land. For more destinations and information, please contact us.